Leading innovation is hard. It requires leaders who see their role not as visionaries, but as the creator of a context in which others are willing and able to innovate.
The ability for organizations to innovate Requires capabilities that enable collaboration, discourse and debate, as well as experimentation and testing new ideas
A prevailing
65%
of CEOs said their biggest challenge is the rapid pace of technological change
Only
25%
of people feel that they are living up to their creative potential
A surprising
63%
of employees are "not engaged," meaning they lack motivation and are less likely to invest discretionary effort in organizational goals or outcomes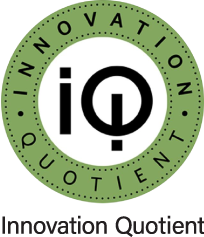 The Innovation Quotient framework helps CEOs and senior leaders unleash innovation and transformation in their organizations.
Please rotate your device to landscape orientation to view this feature.